Please click on headings to go to websites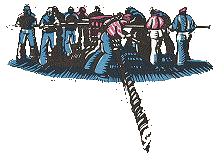 APRIL MEDIA PRODUCTIONS
The Studio where our latest CD was recorded & mixed.
Run by John Carter, this is a friendly
& very professional outfit, they come highly recommended.
They offer: Sound Recording, Web Design,
Graphic Design & Training Solutions

BODMIN FOLK CLUB
Meeting every Friday at the
The Barley Sheaf pub in Bodmin, Cornwall.
A mixture of local talent & guest performers.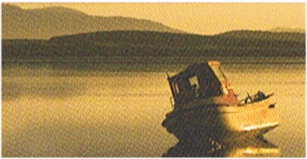 Above photo from
DOUGLAS BUTCHER
Fine art photographic prints.
Based in Westport Co. Mayo, Rep. Ireland,
Doug is rapidly making a name for himself as an
outstanding landscape photographer.
He also did the photo manipulating
on the cover of our 'Visions Remain' CD
THE CHANTEY CABIN
Online shopping for all your
Sea Songs & Shanties, music, CDs (including ours) etc.
The site also provides a great deal of information.
CHRISTOPHER J ECCLESHALL
Musical instrument maker & repairer
Guitars (Martin, Guild, Gibson, Rickenbacker)
Violins, Mandolins, Banjos
( performer & friend)
CYRIL TAWNEY
"One of the giants of British folk song
and a true gentleman".
Another longtime friend of ours, sadly no longer with us, but his memory lives on in his music and song, please check out the website run by Rosemary Tawney for more information about
Cyril and his recordings.
FALMOUTH SHOUT
Falmouth based singers of shanties & sea songs
Originally recruited from past and serving members
of the RNLI Falmouth Lifeboat Crew.
Organizers of arguably the best shanty weekend of the year!
FLASH JACK
The new kids on the block, singers of shanties & sea songs
See our home page for details
FOX AMONGST THE CHICKENS
Well known barn dance band. Based in the
Plymouth/East Cornwall area in the South West
of England & playing a combination of
English & French influenced music and dances.
(Resident caller, the popular & well-known
Rosie Longhurst)
FOLK ON THE MOOR
Situated just north of Plymouth at the Westward Inn, Lee Mill, the club meets every Sunday at 8.00pm. (Closed during August)
A mixture of local talent and guest performers.
HI SUNGLASSES
Not a music site as such, but carries a lot of
'alternative' band & music information on it's link pages.
scroll to bottom of their page and click on 'more links')
HYBERBARIC OXYGENTHERAPY UNIT, DDRC,Plymouth
Part of The Diving Diseases Research Center, Plymouth,
who treated Cyril during the latter stages of his illness & who we now support as one of our designated charities.
Click here to see some photos of
a recent visit by Mike, Jon, Nic & Rog.
ROYAL NATIONAL LIFEBOAT INSTITUTE
Another of our designated charities. Please go to their site.
We are sure that you will be surprised both at their statistics
and the scope of their work.
THORN & ROSES
A great three part mixed voice unaccompanied
close harmony folk group performing both
traditional & contemporary material.
"Slick delivery, joyful harmonies, great professionalism,
plus a good injection of fun"
TOM LEWIS
Longtime friend of ours.
Now resident in the Canadian Rocky Mountains.
Singer, Songwriter, Storyteller, Recording Artist,
Tom is all of these and more.
WHEAL DREAM FOLK
Wendron, Nr. Helston, Cornwall,
the club meets every Sunday at 8.00pm.
A mixture of local talent and guest performers.
A warm welcome & good food if you want it!