Click on Cd Covers below for track listings
Sample audio track at bottom of page


Visions Remain
The Voyage Home

The above are available from us, by post
In UK: cover price + £1.50 P&P, per CD
for posting to other countries
please increase postal price as appropriate

Cheques made payable to M H Longhurst
to the address at the bottom of this page.
Plus your name and address
& phone number (in case of problems)
and we will get your order to you ASAP.
WE NOW ALSO ACCEPT
Please use the buttons 'Add to Cart'




and 'View Cart'




to use Paypal.

Note that P&P will be slightly more using this method
to cover fees.

THE VOYAGE HOME
Now Available
CD Only
21 TRACKS
for only £12.00
Available From Us
(See details above)
or use PayPal buttons


VISIONS REMAIN
CD Only
22 TRACKS
for only £12.00
Available From Us
(See details above)
or use PayPal buttons

TO CHECK YOUR PURCHASES
PLEASE CLICK BUTTON BELOW
WE REGRET THAT THE RECORDINGS:
'TO PASS AWAY THE TIME'
'ONLY ONE MORE DAY'
'OLD YARDS REVISITED'
'YANKEE CLIPPERS & LIMEY TRADERS'
AND 'SHANTIES & SEA SONGS
FROM THE TIME OF TRAFALGAR',
'NO OTHER LIFE' ,
& the double CD
'SEA SONGS & SHANTIES
and THE SEA QUELL',
ARE NO LONGER AVAILABLE FROM US
Click on picture below to hear
the shanty 'Hanging Johnny'
from which we get our name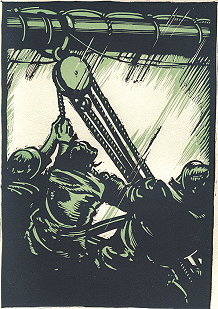 Click here for U-Tube videos of us at the
2009 Falmouth Shanty Festival, in 'The Front' bar


To contact us:
Phone: 01579 351201
Email: mrlonghurst@btinternet.com
Or write to:
MIKE
'Briar Croft'
Harrowbarrow, Callington
Cornwall, PL17 8BA